What To Expect When You're Not Expecting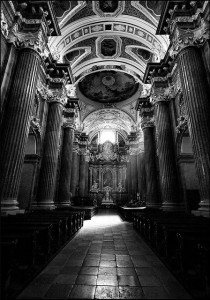 By Holly Scheer
Dear Sisters,
I found out that a friend is having another baby. I'm not right now. Pray for my jealousy?
–a baby loving Lutheran mama
Dear mama,
It's really hard when we find ourselves in the position of being the sister who isn't expecting when it seems like everyone else around us is. Babies really are amazing, aren't they?
There are many reasons why we might find ourselves not expecting a baby, and none of them are really less painful. I'm so sorry that right now you are praying and hoping for a baby and that right now you're having to wait.
Praise be to the God and Father of our Lord Jesus Christ, the Father of compassion and the God of all comfort, who comforts us in all our troubles, so that we can comfort those in any trouble with the comfort we ourselves have received from God. 2 Corinthians 1:3-4
Christ is with you in this. You're not alone in your sorrow.
This post from He Remembers the Barren fits very well, "Here's the truth: your body is not supposed to be broken, and your children are supposed to be present with you today. You ache because things are not the "very good" (Genesis 1) way they are supposed to be. This aching – this trusting in the "very good" without actually getting to touch the proof of it – is the cross you carry, but I have good news for you!"
There is Good News, indeed. Your jealousy for your friend is not something that needs to be borne alone. Christ Jesus died for this, as well!
In the here and now, your friend is having a baby and this hurts. I'm sorry.
I will pray for peace and comfort for you– and that you can find a way to rejoice with your friend. And that if it is God's will, that soon you have news of a new baby to share with us.
In Christ,
Holly