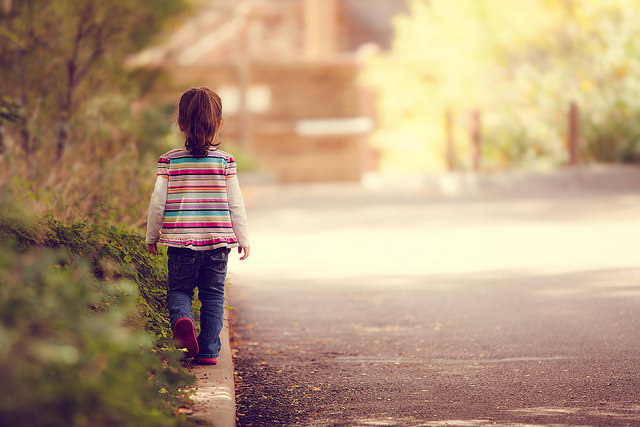 Gift of the Liturgy for Those with Toddlers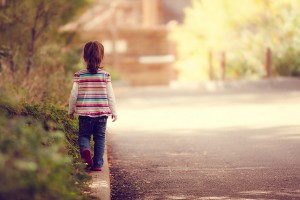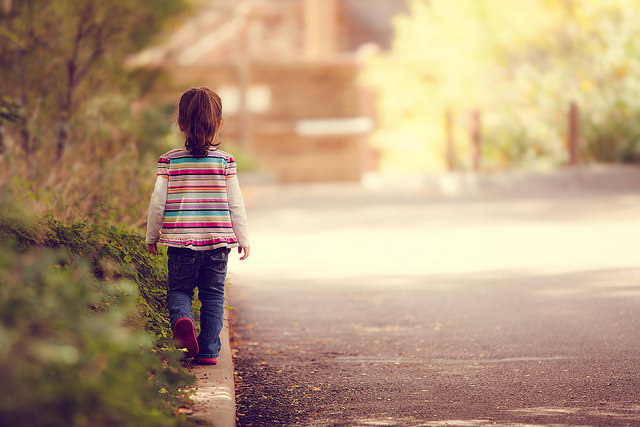 By Bethany Kilcrease
Want a greater appreciation for the practicality of liturgical worship? You need a baby and/or toddler — preferably one with a lot of enthusiasm for life who will divert your attention away from the divine service itself.
If you don't have your own toddler, then you can probably borrow one from the harried-looking mother who sits in the back pew (or in the very front in hopes being closer will convince the youngster to pay better attention). I'm sure she'll be more than happy to loan you one or even two for the next hour or so. And if you ever show up at my church, you can borrow mine — if you can pry her away from her grandparents.
Prior to bringing my new daughter to church, I never really realized how practical regular liturgical worship is for parents. I quickly discovered that unless she was sleeping – which is very rare during daylight hours – my daughter was constantly on the move and jabbering away in baby language. The result was, and sometimes still is, that she consumed virtually all my active attention during church services.
Upon reflection, I'm sure I'm not the only one who has had this experience.
I was utterly unable to follow along with what was taking place in the service. Or, rather, I would have been completely lost were it not for the fact that, just by virtue of attending a Lutheran church for years, I always knew exactly what was going on even when I was unable to hold a bulletin or hymnal and at least half of my conscious mind was consumed with preventing my daughter from taking off her socks and chewing on the wooden pews.
So, while I was trying to keep my daughter quiet and amused I could still sing the Kyrie.
When I took her to the narthex to let her run off some energy out of ear shot, I could still sing the Gloria.
When I changed her diaper, thanks to the audio system, I could still say the creed along with the rest of the congregation.
When I took her to the nursery to be fed, I could still sing the Sanctus.
Even though I couldn't always follow along with the parts of the service that changed on a weekly basis (the propers), like the hymns, I always had a sense of what was coming next.
In short, if a toddler or small child makes it difficult for you to pay attention during church or even stay in the nave for the entire service, then the ordinaries of the liturgy – the parts that are repeated every week – are an incredible blessing. We can receive the Word of the Gospel via liturgical texts and actively respond with thanksgiving through those same texts even if much of the rest of the service is a blur.
Of course, in a sense all church services must follow some type of set ritual, even ones that think they don't!  After all, sing, pray, sing, hear a message, and sing is also a set liturgy.  However, the fewer ordinaries a liturgy contains, the more difficult it is to follow along by listening, reading, and speaking/singing when your hands are unable to hold anything and your eyes are focused on something else besides a hymnal or screen. In this sense, use of the historic liturgy is eminently practical for parents or guardians with young children. It welcomes them by enabling them to actively participate in worship while simultaneously attending to their vocations as parents.
Sure, if a parent of a young child visited a Lutheran church using a regular liturgy for the first time, following along with the service would be no easier than at any other type of worship service; however, the main words and rhythms of the liturgy are easy enough to pick up within a few weeks. Moreover, the benefits new parents receive when they are at home in a church's liturgy should hopefully encourage regular Sunday attendance on the part of young couples.
So, pastors, if you really want to make your church as "family friendly" as possible, forget trying to jazz up the service with lots of new additions every week and instead just stick to the liturgy.
Mothers (and fathers) of young children will thank you.