Book Of Concord, Sunday Edition!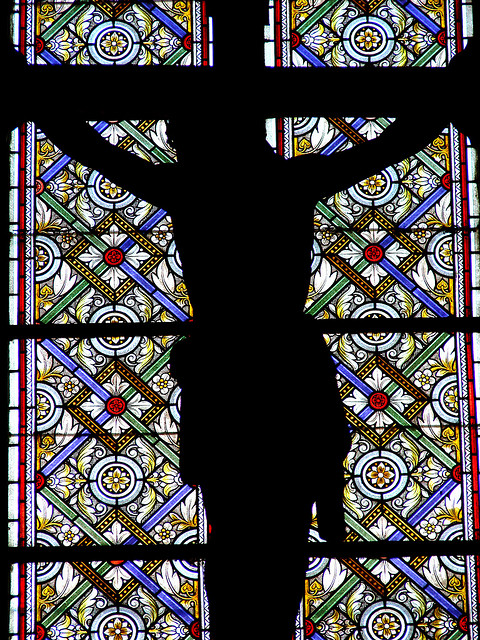 Continuing from yesterday, we have more awesomeness from the Confessions.
Article XV (VIII): Of Human Traditions in the Church.
13] However, what need is there of a long discussion? No tradition was instituted by the holy Fathers with the design that it should merit the remission of sins, or righteousness, but they have been instituted for the sake, of good order in the Church and 14] for the sake, of tranquillity. And when any one wishes to institute certain works to merit the remission of sins, or righteousness, how will he know that these works please God since he has not the testimony of God's Word? How, without God's command and Word, will he render men certain of God's will? Does He not everywhere in the prophets prohibit men from instituting, without His commandment, peculiar rites of worship? In Ezek. 20:18, 19 it is written: Walk ye not in the statutes of your fathers, neither observe their judgments, nor defile yourselves with their idols: I am the Lord, your God. Walk in My statutes, and keep My judgments, and do them. 15] If men are allowed to institute religious rites, and through these rites merit grace, the religious rites of all the heathen will have to be approved, and the rites instituted by Jeroboam, 1 Kings 12:26f, and by others, outside of the Law, will have to be approved. For what, difference does it make? If we have been allowed to institute religious rites that are profitable for meriting grace, or righteousness, why was the same not allowed the heathen and the Israelites? 16] But the religious rites of the heathen and the Israelites were rejected for the very reason that they held that by these they merited remission of sins and righteousness, and yet 17] did not know [the highest service of God] the righteousness of faith. Lastly, whence are we rendered certain that rites instituted by men without God's command justify, inasmuch as nothing can be affirmed of God's will without God's Word? What if God does not approve these services? How, therefore, do the adversaries affirm that they justify? Without God's Word and testimony this cannot be affirmed. And Paul says, Rom. 14:23: Whatsoever is not of faith is sin. But as these services have no testimony of God's Word, conscience must doubt as to whether they please God.
18] And what need is there of words on a subject so manifest? If the adversaries defend these human services as meriting justification, grace, and the remission of sins, they simply establish the kingdom of Antichrist. For the kingdom of Antichrist is a new service of God, devised by human authority rejecting Christ, just as the kingdom of Mahomet has services and works through which it wishes to be justified before God; nor does it hold that men are gratuitously justified before God by faith, for Christ's sake. Thus the Papacy also will be a part of the kingdom of Antichrist if it thus defends human services as justifying. For the honor is taken away from Christ when they teach that we are not justified gratuitously by faith, for Christ's sake, but by such services; especially when they teach that such services are not only useful for justification, but are also necessary, as they hold above in Art. VII, where they condemn us for saying that unto true unity of the Church it is not necessary that rites instituted by men should everywhere be alike. 19] Daniel 11:38, indicates that new human services will be the very form and constitution of the kingdom of Antichrist. For he says thus: But in his estate shall he honor the god of forces; and a god whom his fathers knew not shall he honor with gold and silver and precious stones. Here he describes new services, because he says that such a god shall be worshiped as 20] the fathers were ignorant of. For although the holy Fathers themselves had both rites and traditions, yet they did not hold that these matters are useful or necessary for justification; they did not obscure the glory and office of Christ, but taught that we are justified by faith for Christ's sake, and not for the sake of these human services. But they observed human rites for the sake of bodily advantage, that the people might know at what time they should assemble; that, for the sake of example all things in the churches might be done in order and becomingly; lastly, that the common people might receive a sort of training. For the distinctions of times and the variety of rites are of service in admonishing the common people. 21] The Fathers had these reasons for maintaining the rites, and for these reasons we also judge it to he right that traditions [good customs] be maintained. And we are greatly surprised that the adversaries [contrary to the entire Scriptures of the Apostles, contrary to the Old and New Testaments] contend for another design of traditions, namely, that they may merit the remission of sins, grace, or justification. What else is this than to honor God with gold and silver and precious stones [as Daniel says], i.e., to hold that God becomes reconciled by a variety in clothing, ornaments, and by similar rites [many kinds of church decorations, banners, tapers], as are infinite in human traditions?
Photo credit to Lawrence OP. Creative Commons license.