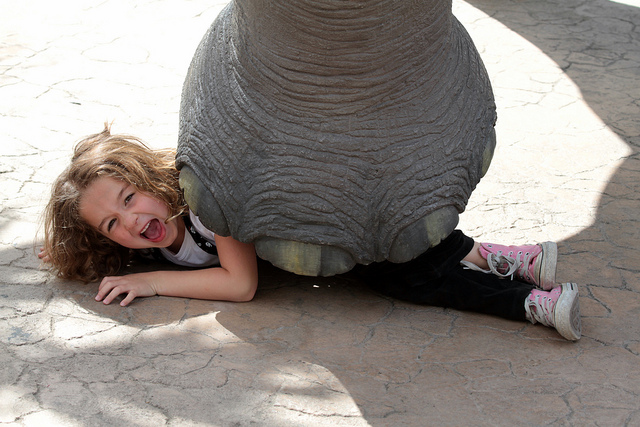 5 Things That Do Not Offer Salvation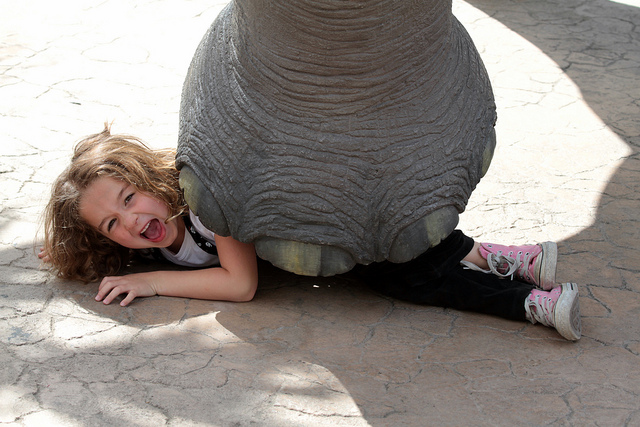 Spend much time at all among Lutherans and you're likely to eventually hear the phrase "proper distinction of Law and Gospel". This is something we cherish — the preaching of God's Law along with the soothing words of His Gospel predominating. Yet, we aren't a perfect lot, and sometimes we can find ourselves drifting away from this right balance, falling to one side of the sword edge or the other — diving into a Gospel reductionist mindset (where we downplay the importance and necessity of the Law) or wandering into Law-Law-Law territory. While both deviations are equally possible, it is the latter that has me up at 4am writing, rather than attempting to catch more sleep.
Now, I don't know if I'm just blessed, but lately I've come across a good number of folks crushing their neighbors with the law, with very little, if any, gospel — emphasizing what one must do and how one must act, with no mention of what Christ has done. And so, as silly as this may be, I want to quickly hash out a laundry list of things that do not, in fact, offer salvation.
1. Marital Status
Of all the amazing gifts God promises us in His Word — you know, like eternal salvation and freedom from sin, death and the devil — yeah, a spouse is not included. Yes, some are blessed with the joy of marriage. And some are not. Being married does not earn us our salvation, nor make us a better Christian nor more valuable human beings or members of society. There is no special Heaven for those who have a spouse.
I think that in view of the present distress it is good for a person to remain as he is. Are you bound to a wife? Do not seek to be free. Are you free from a wife? Do not seek a wife. But if you do marry, you have not sinned, and if a betrothed woman marries, she has not sinned. Yet those who marry will have worldly troubles, and I would spare you that.

1 Corinthians 7:26-28
And while it should go without saying, I will state the obvious anyway to avoid any confusion. I happily support marriage and tout its benefits for individuals and society, but it is not and should not be elevated so high as to hurt our single neighbors.
2. Family Size
Yet another gift of God's which is not promised to us is the gift of children. While it is a sad reality in our world today that people are quick to say "no" to God's blessings of offspring, the number of our brood or the ampleness of our fecundity does not have any bearing on our salvation or justification. So while we might believe the family who is open to children on God's schedule rather than their own, is adhering more to God's command to "be fruitful and multiply", we should also not insist the family who decides to prevent children or the family who cannot have children is therefore doomed for the fiery pits of hell.
3. Mothering Style
For the family who is blessed with children, how they mother or parent also plays no direct role in their salvation. The Christian mother who works outside the home and must send her children to daycare is just as equally forgiven as the one who stays home. We do not each have the same gifts and talents, and God — the one who makes mothers — equips us with the daily bread we need to serve in their vocation. While we may believe in an ideal situation where mothers have husbands and mothers need not work, we must recognize that that ideal may not be possible in our sin-tainted world. What matters is teaching our children the fullness of the faith.
4. Modesty
Yoga pants or high-collared, ankle-length prairie dresses — Christian women who confess Christ as Lord and Savior, who believe Jesus died on the cross for the forgiveness of their sins are saved regardless of their chosen attire. And that's all I have to say on this topic.
5. Housekeeping Ability
Whether we make gourmet meals from scratch every night and keep our house spotless with nary an unfolded garment or stray crumb or we struggle to stay on top of the laundry and step over a mess of toys on a daily basis, our housekeeping abilities do not weigh in on the matter of our salvation. Seriously. While yes, a well-kept home is a blessing and a service to our closest neighbors, it does not earn us a gold star or secure us that golden ticket to God's promise of Heaven.
This is, by no means, an exhaustive list — I'm sure you can come up with a few of your own that are often held up and held over our heads. After all, this is one of our Old Adam's favorite past times — finding ways to have a hand in our salvation. Our Old Adam does not like being sidelined, does not like accepting or believing that Jesus paid the bill in full on that cross and that there is nothing left to be done. No, our Old Adam wants to hold up God's Law above the Gospel, as a checklist to puff us up into thinking we're doing better or we're doing more.
And no, this is not to say the Law is bad (ahem, rightly divided, not rightly discarded… got it?), nor is this to insist that these items are in themselves bad, for in many ways these are good and healthy and blessings for us and for those we serve. However, we do no one any good — and actually often do harm — by making these the end-all-be-all of our justification as Christians, leaving Christ crucified on the sidelines in favor of playing to our Old Adam's vanity.
We love our neighbor by, yes, reminding them of God's Law and bringing them to repentance when and where it is necessary, but we must always be pointing them back to our Lord Jesus Christ who has already fought and won this battle over sin, forgives all, and has declared it finished.
For by grace you have been saved through faith. And this is not your own doing; it is the gift of God, not a result of works, so that no one may boast.

Ephesians 2:8-9
 By Vanessa Rasanen
Photo Credit: "Kids Giving You Problems? Hire an Elephant" by peasap licensed under CC BY 2.0
Correction on Law/Gospel balance quotation- thank you for the astute eyes, readers!