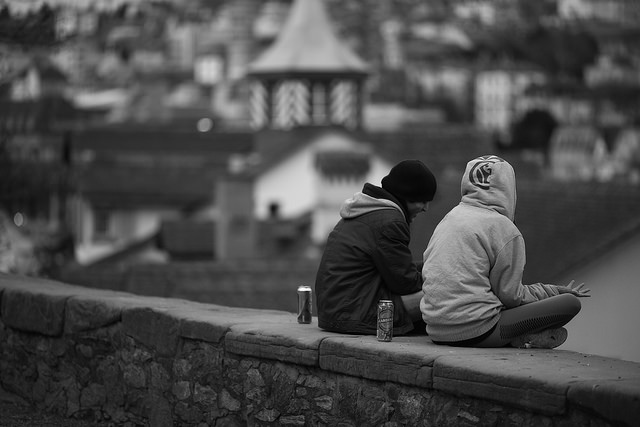 The Harm of Sharing Personal Testimony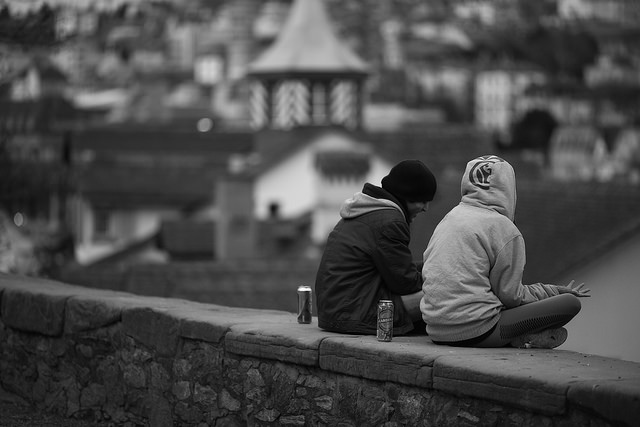 By Vanessa Rasanen
Witness and testimony are good and biblical, but somewhere along the lines these became little about Jesus and much more about us. Instead of sharing the Gospel — the good news of His Grace and Salvation (and, ahem, why people need it) — too often we're sharing stories of life-change or conversion. Left and right, here and there, we hear stories — moving, emotional, impressive, and heartbreaking — of how faith in Christ has helped someone, picked them up out of the rubble, dragged them away from the rock-bottom they had hit, and brought them into a life of joy and peace.
Now, I like a good motivational story as much as the next person, I suppose, and I certainly try to give the benefit of a doubt, trusting that the depths of their despair was as bad as they say, and that they truly do feel better after receiving faith.
Yet these stories, while uplifting and motivating, aren't really what we should share. If we are using our experiences — our personal testimonies and stories — to prove God and the power of His Grace to others, I dare say we may be doing more harm than good, for both the believer and non-believer alike.
Let me explain.
1. "I'm Good. Thanks, but no thanks."
I know a lot of non-believers whose lives are pretty swell. Sure, they have hard days and frustrations, but for the most part things are good. They're happy. They're comfortable. They're fairly content.
They might have a passing curiosity in Christ, or they might not. They may wonder what the big deal is and what He's all about. Or they might not.
But when all they hear are stories of grief, despair, addiction, turmoil, and hardship that was overcome only with the saving power of Jesus… well, it's not surprising their reaction is to compare that to their own situation and shrug. These life-change stories show them a Savior for the desperate, and that's not them. Not yet anyway. So for now, they're good. They're happy, and they don't see the point.
For he makes his sun rise on the evil and on the good, and sends rain on the just and on the unjust.

– Matthew 5:45
2. "Wait. Am I Really a Christian?"
It's pretty dang hard not to compare, especially when it comes to personal experience. Believers may hear testimonies of woe and miraculous conversion that seem to rival that of Paul, and comparing these to their own experience and their own faith journey may easily lead them to despair and doubt. They may be left wondering if their faith is real, if their conversion is legitimate, or if they imagined the whole thing.
For the believer raised in the faith from childhood, it can be even more detrimental, as they may not have any conversion experience at all — let alone a dramatic one — to look back on. *Gasp* if all they have is a baptism they can't even remember.
(But remember, faith isn't contingent on how dramatic our conversion is or if we can even pinpoint when it happened.)
3. "This Isn't What I Signed Up For"
Then there are those believers whose lives remain a constant struggle as they battle depression, addiction, illness, despair, or any other multitude of sins. These believers received faith, but if they're inundated with nothing but these life-change testimonies and uplifting experiences of joy and peace following that faith, well, it's not hard to see how they might start wondering why they drew the short straw, got dealt the short hand, came up empty… you get my point.
As above they might wonder if their faith is real at all, or they may become angry with God for not fixing them like He apparently did with so many others. All too often they may decide to walk away and give up on the God they feel failed them.
4. "Your Life Must Really Suck Compared to Mine."
This focus on life-change and conversion experiences tend to warp the views believers have of the non-believers around us. When the only testimonies and witness being shared focus on the healing and fixing of the particularly (and ahem visibly/outwardly) lowly, the desperate, the addicts and the extreme cases, it creates a stereotype of all those pre-faith folks. It becomes easy for believers to look outside the Christian bubble and assume those people must be — at best — miserable, and — at worst — horrible, evil people who sleep around, steal, lie, and kill puppies.
Life is hard, and God promises us amazing — absolutely amazing — gifts through His Son, but a life of ease is NOT one of those promises. Instead of spreading His Gospel, too often we hock Jesus as if He's the next best product to make life easier, better, and more fulfilling.(Even those against the dreaded prosperity gospel may not even realize they're selling the same knock-off). For those non-believers who are happy, they pass it by. For the believer whose life isn't any easier, they return their defective product.
I'm not saying these stories should be locked away and never told. They have their place. They have their time to be shared. But this cannot be all we share; this cannot be the extent of our witness and our testimony. We all — believers and non-believers alike — need to hear Christ crucified and the promise He offers in His Word and Sacrament. We need to hear Law & Gospel — and we can't hear it enough.
Ultimately, we must remember no words we offer, no story we share, creates faith in others. God works through us – though sinners we are – to spread His Gospel to others, but faith is given by the Holy Spirit when, how, and where He chooses through His Word and Sacrament.