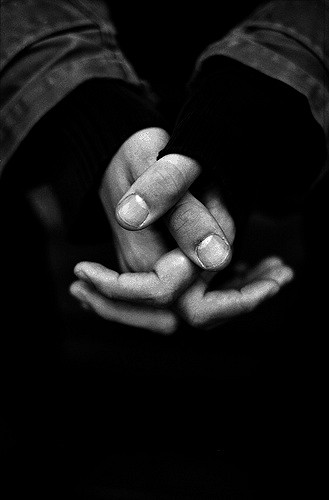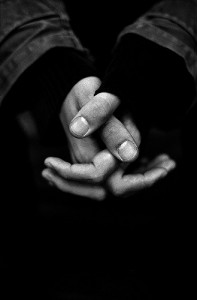 By Mary Abrahamson
Today at work I was unexpectedly asked to join two of my coworkers in praying with them.  A man  who just started working at our facility a week ago has a son who experienced a medical emergency last week, and his condition is ongoing.  So this man, a brand new employee, understandably has his mind and even sometimes his whole self, elsewhere than his new job.  What a situation!  Imagine the combined worry of your son's health and the tenuous nature of a new job!
Because my coworkers are both Christian people, they wanted to pray together for this man and his son.  And because they knew I also was a Christian, they asked if I wanted to join them.
In light of our secular world norm, this suggestion of a somewhat public prayer in the workplace caught me off guard.  And I must admit, even from my Norwegian American Lutheran norm, this was somewhat surprising.  Norwegian American Lutherans tend to keep their religion and especially their prayers between them and God.
After my first thought of, "Whoa! What's this?" I experienced a rush of thoughts springing forth in such rapid succession that I had no time to actually capture them.  They were half-formed thoughts jumbled together in the micro-seconds before my co-worker, knowing I was a pastor's wife, asked if I would lead the prayer.
I quickly deferred.
But I did join my two co-workers in a prayer of intercession for our new employee and his son.
And yes, some of you may not even had been comfortable doing that.  Accusations of syncretism and unionism come to mind.
And that's exactly what some of my jumble of thoughts were about.  "When is it appropriate and when is it not appropriate to pray with those outside one's official confession?"
Another thought was, "Is it appropriate to use the time on-the-clock to engage in a group prayer?"
When I was asked to lead the prayer, in that micro-second before I answered, I had several thoughts that stood out clearly from the jumble. The part of my nature that rebels against the responsibility of being a pastor's wife said, "Here it is again! The pastor's wife gets chosen to perform the religious stuff."  And the second was, "What if I say something that's not according to God's Word?"  And yet another thought followed, "Do I know these coworkers well enough to lead them in a religious endeavor?"
And finally, just before deciding to say no, that last thought was, "If I say yes, will I remember to pray in Jesus' name?  To vocalize it out loud, at the end, before the Amen?" Because only through Jesus and because of Him dare we even come before the Almighty.

After the prayer we all returned to our tasks.  A few minutes later the coworker with whom I often share Biblical discussions, and who attends our church, and who is learning about Lutheranism said, "I'm sorry for putting you on the spot like that.  I get a little bit of anxiety leading prayers with others."
I continued to ponder this whole episode for some minutes as I worked.  What stood out foremost in my mind was this, "It's so sad that we can see sin even in such a good and healthful (meet and salutary) thing as an intercessory prayer."
There are inappropriate times to join with others in prayer.
There are some obviously wrong people to join with in Christian prayer.
There are unScriptural or unGodly ways to pray.
And there are our whole host of personal temptations that come into play, too.  My co-worker's anxiety and my own rebellion being just two examples.  
All these things Satan, the world, and our own flesh can and do use wreak havoc in even our prayers.  Even in that gift and privilege of talking with our Father that He commands us to do.
And so I simply throw up my hands and pray, "Forgive me, Lord Jesus, for anything that was amiss in this.  You always prayed rightly, and Your righteous prayers are credited to me, for the sake the blood you poured out for me.  In Your Name I pray. Amen."