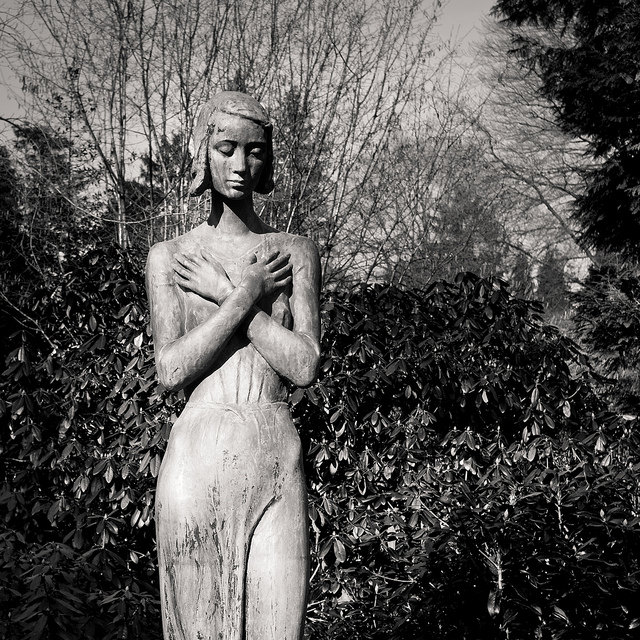 Skinny People Have Feelings, Too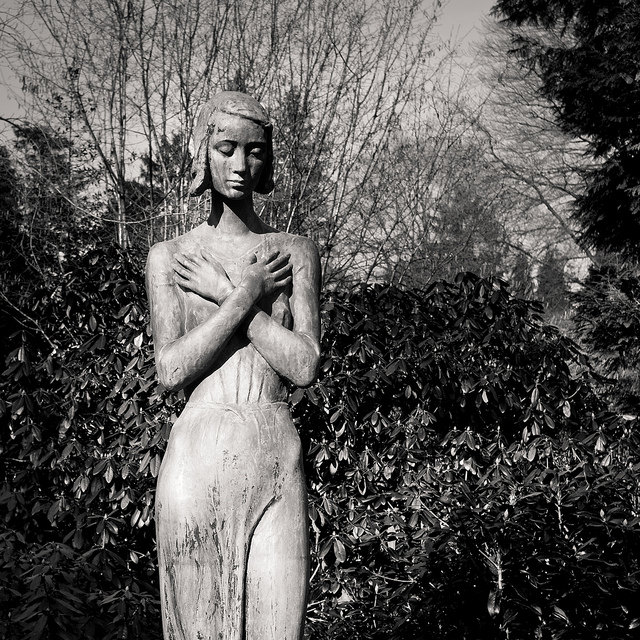 By Vanessa Rasanen
Imagine you're in your office break room heating up your lunch. A coworker walks in and pulls out a frozen meal. You look at her and at the less-than-nutritious food in her hands. "You really should have a salad instead," you note, adding a smile to let her know you mean well. She shrugs silently. "You should try to take a walk since you sit all day. It would really help you lose the weight." She makes a comment about how she does exercise regularly, but the weight is slow to come off. "You disgust me," you say with a chuckle so she knows you're being funny before you walk out.
If most of you are shaking your head in disbelief, thinking this is awful harassment that  should be reported to HR, you certainly aren't alone. I cannot imagine an office environment where coworkers struggling with their health and weight would be berated, mocked, teased, and encouraged to try harder to be healthy. Yet, somehow this is seen as acceptable to do to those on the other end of the weight spectrum.
Early on as a kid I learned skinny girls don't have feelings. Or at least this was how everyone around me acted. I grew up hearing comments about how I needed to eat a sandwich, that I didn't need to exercise, and that I shouldn't worry about making healthy food choices. I was already skinny, so why did I need to focus on being healthy? What mattered most was my weight, not my health, because my figure was what counted to the world.
Sadly this has continued into adulthood and has only gotten worse as I have had children. I am regularly told that I need to eat more, and that it's not fair that I'm still skinny after having four kids. I've even heard the occasional "I hate you", always paired with a smile and a laugh so I know they're just being funny. I smile and nod. I try to laugh it off. I even blame my family genetics for my size. I know they don't mean to be mean, but I still struggle to shrug it off as light-hearted banter, knowing if the tables were turned it would be considered unacceptable fat-shaming.
Despite all recent efforts to show that health is more than size, we've somehow failed to apply this understanding to those in the lower weight ranges. As I've hit middle age and still battle postpartum depression, I'm choosing to do what I can to counter the effects of a lower metabolism and medication that causes weight gain with prolonged use. I've completely cut out soda, and cut back on alcohol and caffeine. I've cut back on my sugar intake and aim to walk more and be more active overall. Yet because I "look great", I'm told I'm silly for being concerned over a sudden unexplained jump in weight.
This reaction isn't limited to my peers either. Years ago after our second baby was born, I lost too much weight while breastfeeding. Friends rightly expressed concern and encouraged me to see a doctor to determine if hyperthyroidism might be to blame. However when I met with the doctor to request a thyroid panel, she laughed at me noting how many people would "kill to have that problem". Being underweight is unhealthy, but thanks, doc, for making light of the situation.
I know I need to thicken my skin a bit, and I certainly need to learn the art of keeping my mouth shut and not talking to people about my personal health concerns. Yet I also want to encourage us all — regardless of our weight and health — to consider two things. First, our weight (as I stated earlier) is not the sole indicator of good health. Second, eating well and exercising regularly is beneficial to everyone.
Our bodies are a blessed gift from God, a gift we should strive to take care of so we can serve others more fully. Let's strive to show grace and understanding to those around us and consider the words we say to one another — always remembering that some may sting no matter how much we temper them with smiles and laughs.
Cheers to you and your health!!