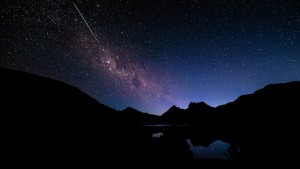 Dear Sisters,
I'm not sure where to ask this but I've seen that you run posts without naming the asker so I thought I'd try.
I'm married and we have a new baby. I love my husband and my son but there's something wrong. Something really, really wrong, and I am ashamed. I haven't talked to my pastor because I'm worried I'll make him think I'm horrible.
I'm attracted to other women. I've never actually typed that out before, but I need help.
Do you have any advice for me?
-A hurting sister.
Dear Sister in Christ,
First, I want to tell you my heart hurts for you. I know that sounds trite, a cliche of empty words typed out of necessity, but I hope you read them and know you are deeply cared for, even by those you've never met.
It is out of that care, though, that I must refrain from directly addressing the sin you are battling. I simply am not equipped nor qualified to do so, and I think you may already know that to be the case. But what I can offer you is nothing small.
It is compassion — for you have brothers and sisters in Christ to serve you in love and faith right where you are.
It is fellowship — for you have a family in Christ standing with you, and you are far from alone.
It is a loving call and a nudge to move you to the one God Himself has sent to your aid — your pastor.
I know it can be scary to face someone you see week in and week out, to tell him of your secret shame and then have to shake his hand and smile as if he didn't know what you're hiding and holding onto.
But, friend, he is the man you need to seek out now. He is the one called to guard your soul and speak the sweet words of Christ's forgiveness to you.
That shame feels ugly and it weighs you down, but it is the very thing — born of God's good and awesome Law — that drives you to repentance, to the altar, to Christ, and to His forgiveness. That desire to avoid confession and your pastor — to hole yourself away and cut yourself off from the healing balm of Christ — that is not from God. God does not desire us to seek ourselves, as if we are strong enough to withstand the weight of our sins alone, but instead He comes to us — to you — in Word and Sacrament through our pastors. And through your pastor.
Your pastor is trained and called to listen to sins. Yes, he preaches God's Word, he baptizes in God's Name, he delivers God's body and blood, but he also hears sins and gives Christ's absolution for those. Trust that he his a man of steadfast faith to his office, and consider seeking private confession, trusting him to be your shepherd, to hear your sins, forgive them, and wipe them clean.
As my friend, Nathan Redman, has written here:
When your pastor hears your sin, it is forgiven and forgotten; just like Jesus Christ forgives your sin and it no longer stains you. Not guilty is our claim to our Father in heaven because of our savior Jesus Christ.
We have a great gift in private confession, in that there before our pastor we can lay out all that burdens us and hear the very real and powerful forgiveness of our Lord spoken aloud to us, personally. The devil and our Old Adam don't want us to confess or hear our absolution, but instead want us continuing to struggle under the load of sin we carry. But Jesus calls to you in His Word.
Come to me, all who labor and are heavy laden, and I will give you rest.  Take my yoke upon you, and learn from me, for I am gentle and lowly in heart, and you will find rest for your souls. For my yoke is easy, and my burden is light.  — Matthew 11:28-30 (ESV)
Dear sister, know you are cared for, you are prayed for by your church family and your pastor. But most importantly know you have Christ crucified for you for the forgiveness of your sins and life everlasting.
In Christ,
Vanessa Rasanen
Photo Credit to Scott Cresswell. Some rights reserved.