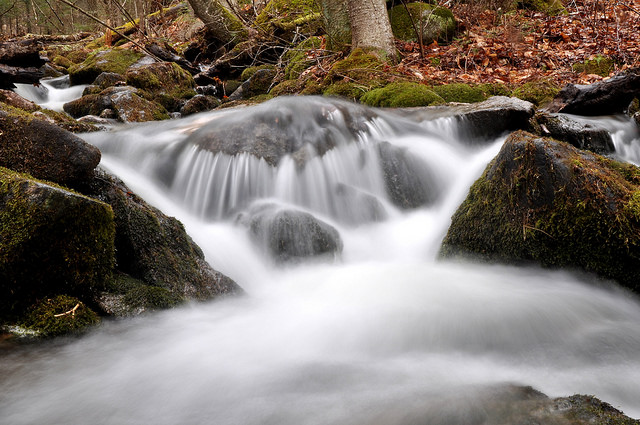 By Emily Cook
 "It's like this, children," said pastor-daddy, trying to explain the mysteries of faith one bleary morning, "Imagine little Peter walked across the street to the pond, and he fell through the ice and he died."
"No daddy I didn't do that!"
"Peter, it's just a story, like a parable, I know it didn't really happen."
"But I DIDN'T! Don't laugh at me, Marcus!"
"Okay, Peter.  We know. Just listen."
"So, imagine he died. Could he call for help then? If he were dead, could he wave his arms and holler for us to come save him?"
Heads shake. No way. That's ridiculous.
"Of course not. This is what we are like, dead in our sins, before Jesus saves us. We don't even realize we're dead, and we certainly can't call for help."
But God, being rich in mercy, because of the great love with which he loved us, even when we were dead in our trespasses, made us alive together with Christ—by grace you have been saved

Ephesians 2:4-5
"Now imagine God Himself came down, dove in the pond, pulled little Peter out, warmed him up and breathed the life back into him."
They imagine.  What would God look like covered in algae?
"This is what God does to us in Baptism. This is His work of grace!  Faith is a gift, and it's all His doing."
Five heads nod. Peter scowls, irritated that he's the one covered in lake slime in this story.
"Now, there's Peter, saved from the pond, thanks be to God. But it's still winter, and still icy. Could he run back out there, fall through the ice again, and die all over again?"
The kids laugh.  Sure he could, but boy would that be dumb!
Exactly.
This is why we must hold fast to God's hand, here on dry land. We live in our Baptismal grace!  What sense would it make for us to walk away from it? To choose death over life?
What the true proverb says has happened to them: "The dog returns to its own vomit, and the sow, after washing herself, returns to wallow in the mire."

2 Peter 2:22
We have been saved by grace, and now it is our joy to remain in it.  We abide in Christ, we breathe life from His Word, we rejoice in the warmth of His mercy, we invite the guidance of His hand.
It all seems so obvious. While mom listens to this conversation, she marvels at the pull of that icy pond.  The old nature is still there in each heart, and it is stupidly attracted to the risk, to the ice, to the death and cold.  May God continue to send the sunshine of His Word, destroy our love of sin, and make us children of the spring.