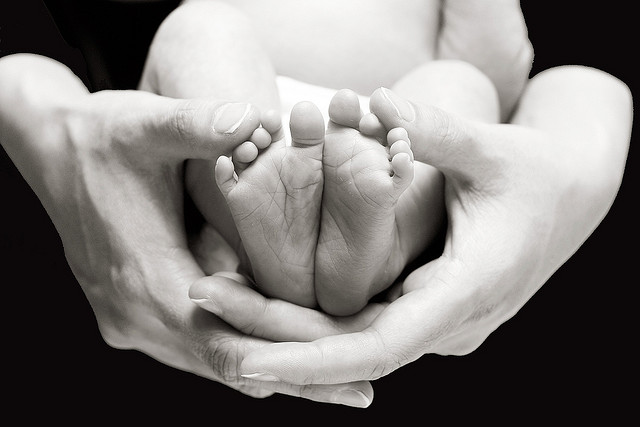 Every Life is Worth Celebrating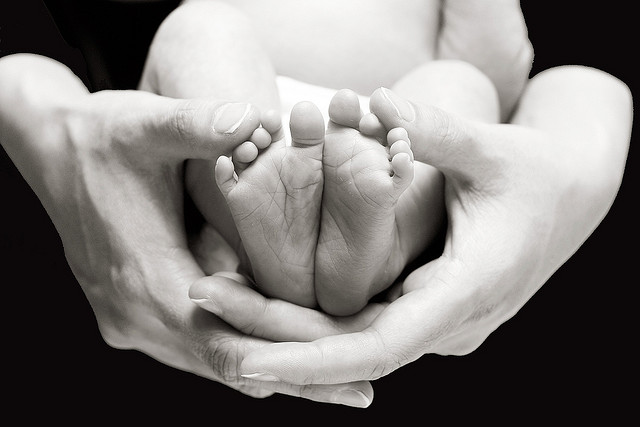 Shock. Disbelief. Denial. Anger. Shame. Worry.
Loneliness.
These may be common feelings at the news of an unplanned pregnancy, especially one that comes from less than ideal circumstances. For the pregnant woman who finds herself unmarried, in the middle of a divorce, still in school, younger, older, unemployed, or any number of other scenarios, it can feel incredibly lonely and bring a great deal of stress and worry. How do you tell the father, your friends, your family? How do you face a world that tells you the best option is to kill the unplanned baby rather than bring it into a less-than-perfect situation? How do you face the church that may shun you for whatever sin now comes to light or pressure you to give up your baby?
And how do we — the neighbors, friends, family, loved ones — serve this mother? How do we look past whatever choices, decisions, missteps might have led to the pregnancy? How do we support her? How do we love and care for her? How do we celebrate this new life with her?
First off, we do just that. We celebrate.
We mustn't forget every child is conceived in sin, for we are all sinners. Everything we do – even the good we do – is tainted by the sin of this fallen world. Despite our sin, though, God blesses us and creates life. Every life is a blessing. Every life is precious. Every life is a gift from God. Regardless of whatever sins, whatever circumstances, every life should be celebrated.
Secondly, we offer our support.
Talk to the mom. Offer advice when requested. Throw a baby shower. Take her shopping. Accompany her to her prenatal appointments. Be a friend. Listen. Pray for and with her. Talk to her about baptism for the baby. Encourage her to come to church. Show her she is welcome at church, that she isn't a pariah or condemned, that she is a valued sister in the body of Christ. Church is where she and the baby hear about Christ, receive Him and His forgiveness through the Word and Sacrament. Forgiveness of sins and eternal life in Christ is greater than any amount of diapers we could provide.
Though the diapers are of help, too.
This does get a bit tricky if the mom is not a Christian, but whether she has walked away from the church or has yet to believe, there is always hope, and the Holy Spirit, our Lord who has raised the dead, can work faith in the most unlikely of hearts. So do not give up hope. Our pastors are great resources for how to approach the non-Christian mother-to-be — let us not hesitate to seek counsel and advice from our shepherds as we care for our neighbor.
We must remember, too, that doing these things does not condone sin or circumstance. We can be a friend and a sister in Christ while still standing by our values and our morals. We can offer support and love while still acknowledging the screwed-up-ness of the situation. More than likely the mom expects judgment and criticism, and while we should not give in and claim something is good and okay when it isn't, we can say "yes, it sucks, but I'm here for you."
Above all, though, let us follow through.
Our love and support and celebration must not end when the baby is born. Too often the mom who was once lauded for giving her child life is then shunned and abandoned once the baby arrives. That baby does not suddenly become less precious or less a blessing. Let us continue to stand by the mom and her child for as long as they remain our neighbor. Continue to encourage her to bring the child to church. Help her when she has her arms full. Offer to babysit so she can have time for herself now and then. Treat her as a fellow sister, a valued member of the community.
If we believe in the sanctity of life, and if we believe that all life has intrinsic value, and if we believe that we all are sinners in need of God's mercy and grace through Jesus Christ, we will serve and support all our neighbors. From the tiniest baby to the loneliest mom, and every life in between.
By Vanessa Rasanen
Photo credit: "20061126_DHo_baby feet (11)_B&W_ps" by Christine Szeto licensed under CC BY 2.0