By Holly Scheer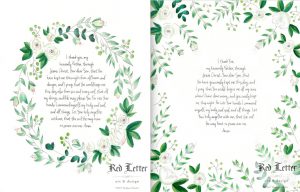 First, thank you so much to Meghan for working with us to give everyone this wonderful chance. I hope that everyone continues to check out her work, because it's really something special! Her site again is Red Letter Art & Design.
Next, thank all of YOU! Thank you for reading, thank you for laughing with us, for studying, for praying, for loving Jesus. For loving Lutheranism. It's so wonderful to all come together here, and thank you so much for letting us be part of your lives. We're so humbled and grateful.
Now, the part you've probably been waiting for: the winner.
Congratulations to Talitha!!!! We're so happy for you, and know you'll LOVE these prayers! Please consider taking some pictures to share with all of us when you get them!