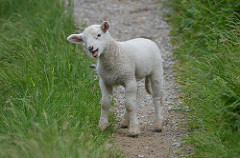 How to not drown in disappointent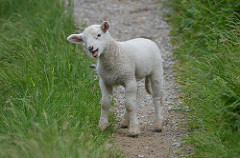 By Holly Scheer
When I was little I had this idea that an intrinsic part of adulthood was that finally I'd get to have things my own way. I'd get to decide what to do, when I wanted to do it, and who I wanted to do it with. I would be in charge.
My own boss.
I would be master of myself and my destiny.
Sisters, that's not how adulthood works. We're not islands unto ourselves, able to selfishly act just based on what benefits us. What feels good, makes us happy, fulfills us. We are sisters, mothers, daughters, wives, neighbors… we are part of a family.
Vocation places us in the lives of others and sometimes that causes us disappointment. People get sick. Plans change. Messes happen… and this can threaten to consume us. The life we have pictured in our heads may not, in any way, resemble the life we do lead.
Who is in charge here, anyway?
That's the question that we do always, always have a clear answer to. I'm not in charge of my fate, and that's a wonderful thing. Christ is my Good Shepherd.
The Lord is my shepherd; I shall not want.
He makes me lie down in green pastures.
He leads me beside still waters.
He restores my soul.

He leads me in paths of righteousness for his name's sake.
Even though I walk through the valley of the shadow of death,
I will fear no evil,
for you are with me;
your rod and your staff,
they comfort me.

You prepare a table before me
in the presence of my enemies;
you anoint my head with oil;
my cup overflows.

Surely goodness and mercy shall follow me
all the days of my life,
and I shall dwell in the house of the Lord forever.
‭‭Ps. 23 (ESV)
King David was no stranger to sorrow and disappointment. In his life many things went wrong. He confesses in this Psalm a truth that comforts us in our disappointment– that the Lord is our caretaker. He comforts and loves us.
When sorrow circles 'round and threatens to pull you under, remember Christ and His love for you.