Psalm 6 Domine, ne in furore tuo arguas me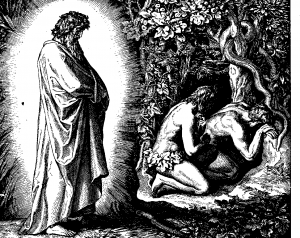 O Lord, rebuke me not in thy indignation, a Psalm of David
The emotions of the Psalmist David are powerfully expressed. We can likely all recall times during which the weight of our sins is equally great.
Right away in the first few verses God's anger is referred to as hot displeasure. We can understand the troubled bones and soul that cry out for God's help.
O Lord, do not rebuke me in Your anger,
Nor chasten me in Your hot displeasure.
Have mercy on me, O Lord, for I am weak;
O Lord, heal me, for my bones are troubled.
My soul also is greatly troubled;
But You, O Lord—how long?

Return, O Lord, deliver me!
Oh, save me for Your mercies' sake!
For in death there is no remembrance of You;
In the grave who will give You thanks?
In this next chunk, David vividly depicts his anguish because of his sin. The guilt of sin and burden of life in a sin-filled world, both of them afflict us too.
I am weary with my groaning;
All night I make my bed swim;
I drench my couch with my tears.
My eye wastes away because of grief;
It grows old because of all my enemies.
But alas! We can banish our foes, for Jesus' sake. God has heard us. With the Psalmist we know that God has overcome. Our enemies, those eternal and temporal foes who plague us with lies and the threat of eternal damnation, are turned back.
Depart from me, all you workers of iniquity;
For the Lord has heard the voice of my weeping.
The Lord has heard my supplication;
The Lord will receive my prayer.
Let all my enemies be ashamed and greatly troubled;
Let them turn back and be ashamed suddenly.
image in the public domain via Wikimedia Commons