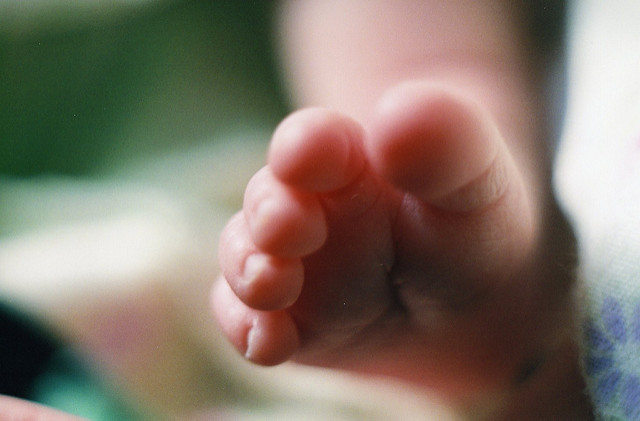 Preparing for Birth Surprises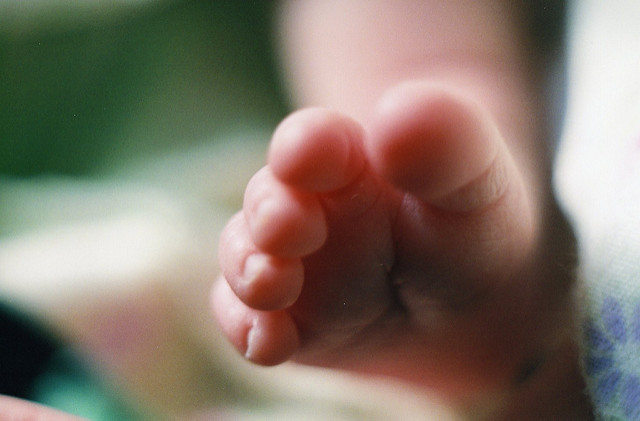 By Vanessa Rasanen
There's something that happens to moms after birth. On one hand we somehow forget — perhaps with some time — the aches, the pain, the anxiety, and all the less-than-fun aspects of pregnancy and birth. On the other hand we rarely forget the key points of those blessed days. While we may not remember every little detail, no amount of mom-brain and no amount of sleep-deprivation can erase the memories of where we were, what we were doing, and how long we labored for those sweet little ones to enter our arms.
My memory certainly isn't what it used to be in my pre-mom days, yet I can recall the memories of our three littles' birthdays easily.
Our first surprised us three weeks early when my water broke at the office — one week before maternity leave was to begin. I drove myself to the hospital, and after a hectic and fast-paced 4 1/2 hours, we cuddled our sweet boy. With our second child I found myself in labor denial, convinced it was nothing and not wanting to bother our babysitter in the middle of the night. Even after I knew it was actual labor, my denial remained, and we greeted our little girl on the side of the road in the front seat of our suburban in the parking lot of a run-down car audio shop outside the gate to our Army post while the local police excitedly talked about their first roadside birth in their decades of being on the force.
Needless to say, after a road side birth you tend to start making plans for the unexpected.
Sure it would have been easier to switch healthcare providers, to ditch my midwives 100 miles away, and to simply go with the local hospital. But what can I say? It's not that I like a challenge, but I loved my midwives. For me that possibility of another roadside birth was worth having a care team I loved.
And so, with the help of my midwives and the knowledge of my former Army flight medic husband we prepared by putting together an emergency birth kit. We packed towels — including a hooded one for the baby, a couple receiving blankets to help baby retain heat, trash bags to collect everything — and I do mean everything — afterward, gloves to protect baby and me from any dirt and grime, chucks pads to protect our car seats and aid in clean up, and a bulb syringe to help clear out baby's nose after delivery.
We had it all packed, ready to go, and we never left the house for the last couple months without it. We had our checklist — that fun handy dandy set of reminders so that in the hubbub we wouldn't forget something important like "call 9-1-1" or "do NOT cut the cord!" We reviewed everything with our midwives — like how to keep baby warm by covering her head and getting her skin-to-skin immediately.
And wouldn't you know? We didn't need it.
Our third little one surprised us — like her brother — when my water broke three weeks early. Only this time, I wasn't at work. I was at home. At my dining room table. Discussing our baby's approaching baptism with our associate pastor.
Talk about awkward.
We quickly ditched our plan of driving the hundred miles to my midwives and called for an ambulance — remember, our second came quite quickly so we had no idea what to expect and we felt the ambulance would get us to L&D at the local hospital much quicker than we could ourselves. We arrived, got settled, I met the resident on call (as I had no local doctor who knew me), and we got my medical history and my birth plan all laid out for the staff. And then we waited for what seemed like forever.
Sure, sure, it was only seven hours, but after two very fast-paced, roller-coaster, whirlwind labors prior to this, it felt like forever. Yes, my husband laughed at me. No, I wasn't mad at him for laughing.
Well, now here I am pregnant with number four, and I'm curious how this little one's birthday will play out.
We have since switched to a local provider — though completely due to other reasons and not the fear of roadside emergency car-births. We will likely still pack an emergency birth kit — because why not. And we will probably still review the key dos and don'ts of unassisted labor — you know, just in case.
But if there's anything I've learned — from both our birth experiences and those of all my dear friends — it's that life is full of surprises that are difficult to prepare for.
And so we do what we can. We pack those bags, and we make those lists. We read those books, and we review everything with our healthcare team. We note the best routes to the hospital, or we ensure we have that emergency kit on hand at all times. And we keep God's Word above, under, and around it all.
We remember that no matter what happens — whether our water breaks in front of our pastor or our baby is born in the front seat of our car or our labor takes a turn for the worse and leads to a slew of procedures we never wanted and may have feared — that we have the promise that surpasses all of life's surprises, aches, pains, or heartaches. We have the promise of Christ crucified for us — and for our children — that no matter what our worries, fears, or anxieties, no matter what we face in labor (and in life) we are already free from it all in our Lord and Savior.