Renewing My Love for the Confessions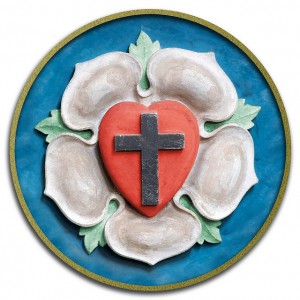 By Holly Scheer
Every weekend here at the Sisters I post excepts from the Lutheran Confessions. I do this to try to encourage others to read the Confessions, as often as they are able. The site I source from is //bookofconcord.org/. If you've never taken the time to poke around it I highly suggest you do– it's filled with good Lutheran resources on the Confessions, the Bible, church history, and Lutheranism in general.
I'm a millenial. I'm comfortable and at home online. Having the Confessions at my fingertips, whereever I go, is really valuable. The ability to look up specific passages that I remember but want to quote accurately has really helped me in discussions about the faith. Being able to read sections when I'm out with spare time has made keeping up with regularly reading the Confessions possible.
For those of us who hold a quia subscription to the Confessions I think it's only proper to actually read and study the Confessions– something far too many Lutherans hesitate to do. Know what it is we believe and why. Make sure that you take note of areas that are new and bring them back to your pastor to discuss.
"The Lutheran Confessions are a summary and explanation of the Bible. They are not placed over the Bible. They do not take the place of the Bible. The Book of Concord is how Lutherans are able to say, together, as a church, "This is what we believe. This is what we teach. This is what we confess." The reason we have the Book of Concord is because of how highly we value correct teaching and preaching of God's Word." Source.
We have something special as Lutherans. Let's keep that in sight and embrace it.
I would like to thank Rev. McCain for his hard work on the site, Jen for the graphics, and Norm Fisher for his internet savvy (Norm also helps us here at SKL!). Thank you for making such a resource available to us, no matter where we are.