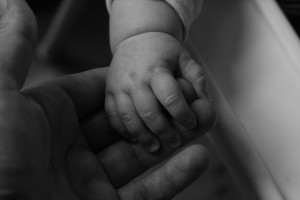 By Holly Scheer
Today I had a conversation with a friend about child rearing and how terribly serious our vocations as mothers and parents are. We talked about education and faith.
My conclusion is a simple one, but it's not one that came quickly or easily to me.
Even if my children are launched successfully in careers with families, happy and productive and well positioned in the eyes of the world– if they leave the faith I will have failed.
Raising children is hard. But figuring out what really matters isn't– its our faith. It's Jesus.
***And beyond my personal feelings, let's remember the Third Article of the Creed. It's the Holy Spirit who calls, gathers, enlightens, and sanctifies– and Keeps. Peace be with you, sisters.