Death and the Pastor's Family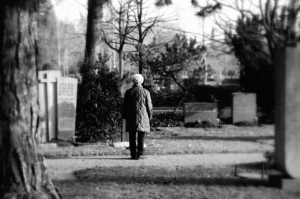 By Holly Scheer
"And I heard a voice from heaven saying, "Write this: Blessed are the dead who die in the Lord from now on." "Blessed indeed," says the Spirit, "that they may rest from their labors, for their deeds follow them!"" Revelation 14:13
Congregational deaths can be hard on the pastor and his family, and they're certainly hard on the family of the dear one who died.
Being present with the family and having the chance to help them as they grieve their loved one is a blessing– and a great opportunity to serve our neighbor.
But losing a member of our earthly church to the Church Triumphant also comes with sadness. The pastor may be gone a lot, visiting and comforting the family, while missing and sorrowing quietly on his own. The pastor's wife may be busy with all the behind the scenes details of funerals and suppers and meal deliveries for the family and also remembering the person who so recently sat in the pew by her. The pastor's kids may spend a lot of time at funerals, learning about death and Heaven at age appropriate levels.
This isn't bad, though. Loving our church members is a privilege. It's a gift. Our family as a church is a true family, both in joy and in grief.
Death is hard. We miss those dears saints gone before us and it's a reminder that death is in our future. But it's also a beautiful reminder of the life ahead, of salvation, of the sacrifice and atonement of Jesus. That sin doesn't have the final say over us as Christians– and what a RELIEF that is.
Your pastor and his family might cry at the funeral. Or not– we're all different. But we do love you. We love your family. We grieve with you and ache over your pain. And we await the blessed ressurection of the dead and the life of the world to come.