Celebrate the Church Year in August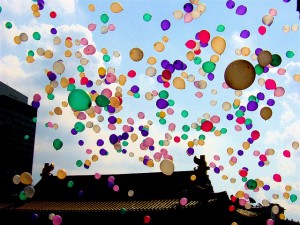 By Marie McNary
Can you believe it is August?  As we begin looking at our calendars and to prepare for a new month, don't forget to look at the Church Year Calendar as well. Use the Church Year in your home. In your personal Bible Study (the Treasury of Daily Prayer is an amazing resource). Use it in family devotions and activities.
Here is what is coming up this month.  I've chosen to link to many of the places you can read about this month's Church Year in Scripture.  It is easy to get bogged down thinking we need to do something "Pinterest worthy" to celebrate.  But the most important way to celebrate, is to ensure we (and our families) are reading and studying in God's precious word.  I look forward to studying with you this month!
3 Joanna, Mary, and Salome, Myrrhbearers
10 Lawrence, Deacon and Martyr
15 St. Mary, Mother of our Lord
Read about the angel Gabriel's visit to Mary.
16 Isaac
Take time to revisit Isaac in the Bible.  (Genesis 21-27)
17 Johann Gerhard, Theologian
19 Bernard of Clairvaux, Hymnwriter and Theologian
What hymns did he write that you might recognize? Listen and enjoy!
LSB 449 & LSB 450 "O Sacred Head, Now Wounded"
LSB 554 "O Jesus, King Most Wonderful"
20 Samuel
Take time to read about Samuel in the Bible.
24 St. Bartholomew, Apostle
Learn more about Bartholomew the Apostle by listening to Pastor Burnell Eckardt
27 Monica, Mother of Augustine
28 Augustine of Hippo, Pastor and Theologian
29 The Martyrdom of St. John the Baptist
Martyrdom can be a difficult subject to discuss with children, but it's important for
our children to know that many have (and continue to) die for proclaiming the name of our Lord Jesus Christ. Today, revisit the account of John's beheading in Matthew 14.  This also may be a good day to talk with your family about how christians in other countries currently do not have all the same freedoms we have and make a donation to an overseas LCMS mission.