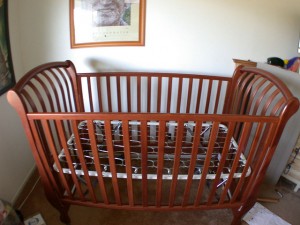 By Holly Scheer
Having a new baby is exciting. Announcing to friends, to family, to the congregation, that a new little person will be joining the family is a joy.
With this joy there can be fear, though. Fear of the unknown for the first time mother, fears of the somewhat known for the mother who has been there, done that, especially if things were really hard.
This fear isn't a new one, sister. Childbirth through history has been a dangerous undertaking for women– and their babies. In some parts of the world, it still is.
You aren't alone in this, either. God has promised to never forsake and leave us. One of my favorite passages to read when I'm worried about pregnancy and birth is the one from Luke with the words of Mary,
"And Mary said, "My soul magnifies the Lord, and my spirit rejoices in God my Savior, for He has looked on the humble estate of his servant. For behold, from now on all generations will call me blessed; for He who is mighty has done great things for me, and holy is His name. Luke 1:46-49"
Mary, the mother of Jesus, the mother of our Lord, spoke such comforting and humbling words. She acknowledged the truth that her pregnancy would lead to all generations– all of us– calling her blessed. And she was.
Birth is hard. It's work.
With all that being said, here are my tips.
Avoid negative birth stories. I don't know exactly what it is, but it seems like some people thrive on sharing the scariest birth story they know with random pregnant ladies, even ones they don't know. This doesn't help, avoid! Avoid!
Read the Psalms. Anyone who knows me knows that this is a piece of advice I give in lots of situations, and this is no different. Read the Psalms and pray.
Pray the Lord's Prayer. That whole, "Thy will be done" part is especially applicable here.
Talk about your fears. Your husband, your mother, a sister, a friend. Someone who will listen and comfort you, not make you more afraid.
Get thee to church! Have your church family pray for you and your baby. For you whole family.
Do you have any tips for helping quell the fears of birth?