Teaching Children Church History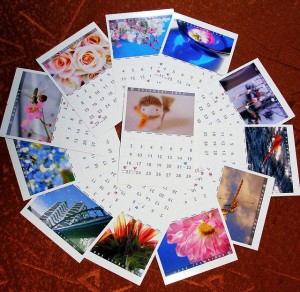 By Amanda Markel
Teaching church history to children is an important, although often overlooked, part of their growth in the Christian faith. We tend to be intentional about teaching the Bible, at home, in Sunday School, and Vacation Bible School, which is great. We also make an effort to teach Luther's Small Catechism, if not at home (the place for which the Small Catechism was written!), at least in the church as we prepare children for Confirmation, which is also good. We might even teach some Lutheran history as we do that, but in general, early church history is often forgotten.
But church history is also important! Just as we see the importance of teaching world and country history in our schools, to learn about the people who have come before us, and (hopefully) learn from their mistakes and successes, we also need to learn about the history of the church, because it helps us understand why we do what we do, and what we should avoid going  forward.
So, how do we teach this to our children (or even adults, for that matter)? Where do we start?
A good starting point is the church year. The Lutheran Church-Missouri Synod has a full schedule of commemoration days. These include dates that we remember key events in the life of Christ, recognize the Saints who have gone before us, and mark other important dates in the life of the church. A list of these dates can be found easily—every copy of Lutheran Service Book, as well as the Treasury of Daily Prayer, includes the full calendar of the church year. As a bonus, the Treasury of Daily Prayer includes a summary for each commemoration, for people with whom you might not be familiar. So start there—pay attention to the dates, learn about the people and events they commemorate and why they're important to the life of the church. If you have children, or even if you don't, this is a great practice for all adults, and will help you understand the flow of the church year better than you do now!
Where do you go from there, once you're familiar with the commemorations of the church? Start by reading the church fathers! Concordia Publishing House makes that easy to do, first of all with the readings in the aforementioned Treasury of Daily Prayer, which has excerpts from their writings. But they also have an entire devotional book dedicated to writings of the church fathers: A Year with the Church Fathers: Meditations for Each Day of the Church Year. This is great way not only to read through the appointed readings of the church year, but to familiarize yourself with the writings of the church fathers.
If you're trying to help your children learn about church history, CPH has some resources that will help both you and them, as well. If you want a full text, with optional workbooks, you can read through A Bible History with your junior-high aged children. This is a great resource that goes through Bible stories, as well as stories of the early church.
If you're looking for books for children a little bit younger, you can use the Heroes of the Faith series. These books are part of the One in Christ religion curriculum favored by Lutheran dayschools, but are also a great way to help any child learn about the history of the early Lutheran church in particular. While some familiar people are covered, such as Martin and Katie Luther and J.S. Bach, there are also some lesser-known Lutherans such as Rosa Young, Dorothea Craemer,  and Dr. Bessie Rehwinkle in this series. And since these books focus on not only pastors, but other Lutherans serving in different vocations, they are helpful to Lutheran children dreaming of all sorts of careers.
If you're still not satisfied after going through all of those books, CPH also offers a full history text in The Church from Age to Age. This is an extensive book (over 900 pages!) that covers the time of the apostles through the modern church. Don't let the size of the book intimidate you, though, because it's an excellent, but not overly academic, walk through church history.  You will learn not only about key people and events in church history; you will also get to read primary sources, and put it all in perspective with maps.
Church history is a great thing to study, not just for church professionals, but for Lutheran Christians of any vocation. Learning about the past life of the church is helpful in understanding the teachings of our own church body better, as well as for understanding the Christian church as a whole. And, as with the study of history of any kind, we can not only learn what has worked for our predecessors, but also learn from their mistakes, so we're not as likely to repeat them!
Photo Credit to tanakawho. Creative Commons license.