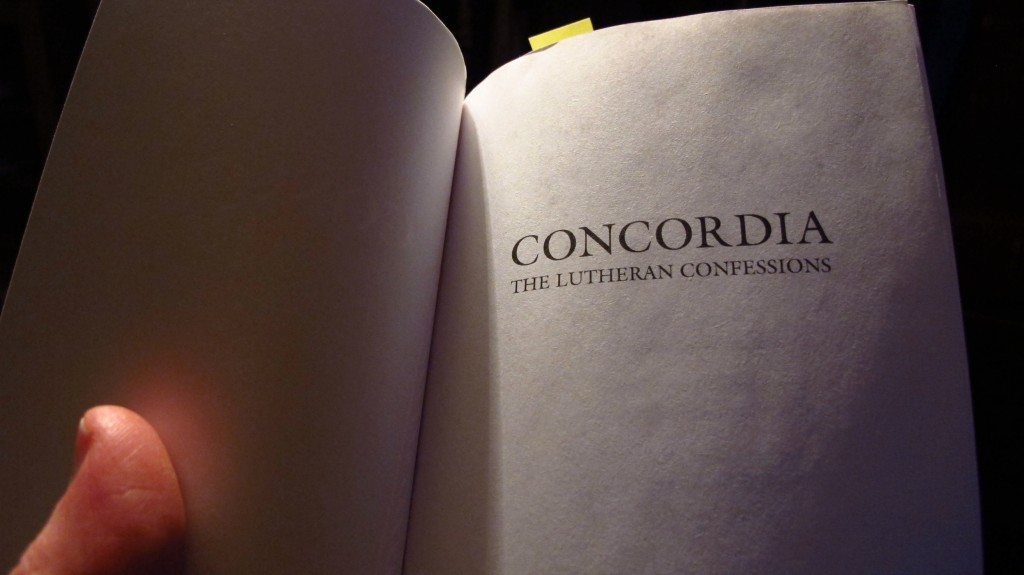 Dear Sisters in Christ,
It was June 26, 2005.  On that day my husband was ordained and installed as a pastor in the Lord's Church.  I remember it well.  There was an illicit buzz in the heavy, hot air that filled the sanctuary.  My stomach had been doing regular somersaults since the Call Service a few months prior; it was now out of control.  It was real!  It was happening!  The organ was resounding! The kids and I were all dressed up and ready to go.
But…was I ready to go?  Was I ready to be THE "pastor's wife?"
I certainly had been doing some research.  The previous four years I went to all the classes offered at the seminary for the student wives.  I clung to every word coming out of the mouths of those more experienced.  I silently sat and studied these wives from the pew.  I nearly interviewed any pastor's wife I came into contact with, and I have continued such conversations for over a decade now.  I craved their advice then, and I still do.  I wanted to learn from their triumphs and mistakes.  I wanted to know what to do, who to be, how to help, and how not to mess things up.
These faithful women shared many wonderful insights.  They offered words of comfort and encouragement.  They prayed for me.  For these sisters in Christ, I am truly grateful.
There are, of course, many, many things to consider: can you have friends in the congregation, can you be in a leadership role within the church, do you have to teach Sunday school, do you have to attend every service, how do you handle the criticism of your husband, what about voters' meetings, how to raise kids in a fishbowl, etc…
And, although I know our dear Lord is not yet finished, I would like to share with you what I have found to be the most helpful these last ten years.
First, EXPECT to be sinned against.
Yes, it's true. In the Lord's church there are sinners.  You are a sinner.  I am a sinner.  Your husband is a sinner.  Without fail, there will be a time when you, or your husband, or your family are sinned against.  It will hurt, and you will cry.  But if you are prepared for it, you will handle it a little better.
Consider a fire.  We would never, ever wish that a real fire would start.  But still, we teach our children what to do, where to go.  We keep an extinguisher nearby.  We install smoke detectors.  In a similar way, we prepare to be sinned against.  We learn about forgiveness. We pray as our Father taught us, "forgive us our trespasses as we forgive those who have trespassed against us."  We keep the Lord's Word nearby:
Then Peter came to Him and said, "Lord, how often shall my brother sin against me, and I forgive him? Up to seven times?" Jesus said to him, "I do not say to you, up to seven times, but up to seventy times seven."

Matthew 18:21-22
The devil will try and attack you this way. Be ready, be watchful.
Second, find a pastor, you WILL need one.
I know, I know, you're married to the man.  And, most of the time, the Lord will provide for your spiritual needs through your husband.  However, you and your husband both still need a pastor.
There will undoubtedly be a time when you and your husband are struggling in your marriage and need someone to confide in, who will point you to the Lord's Word.  There will undoubtedly be a time when you and your husband will need private Confession and Absolution, a "father confessor," a pastor whom you can confess your sins to, and who will pronounce the Lord's forgiveness.
It is a blessing to have someone who will pray for you. It is helpful for your husband to have someone with whom he can confide, who shares the Confessional seal.  It is comforting to have a pastor by your side as you wrestle through challenges you face within your congregation.  The devil will attack your faith by attacking your marriage and your family and your church.  The Lord has provided pastors for His church to help fight this battle, and you and your husband are part of His church.
Third, according to your talents, use them.
Sometimes I've heard it like this, "be yourself."  I'll be honest.  For a long time, this common piece of advice did not sit well in my conscience.  I would hear a little voice in my head question, "Be myself? What? A sinner?"  I prefer to say it like this, "Be yourself according to your talents."
There is freedom here.  You do not have to feel pressured to do things in the church that you do not feel are gifts or talents the Lord has blessed you with.  For example, if you do not know how to sing, you do not have to try and direct the choir.  Or, if you love, love, love cooking…the next church potluck might be your place to shine.  Thankfully, we are unique.  We are "fearfully and wonderfully made!" (Psalm 139:14) The Lord created you as you.  Rejoice in this!
Fourth, love your neighbor.
It is here where we find the Lord's command.  It is here where our hands get dirty.
"For all the law is fulfilled in one word, even in this: "You shall love your neighbor as yourself."

Galatians 5:14
We love the people in our congregation.  We act selflessly towards them.  We do our best to care for them. We put their needs first.  We pray for them.  It is okay to "be yourself," BUT in regards to the needs of our neighbor, it does not matter what our talents are! We love them.  It does not matter what we're good at. We care for them. We are compelled by love and by need. Yes, it will push us past our comfort zone.  Yes, it might mean that we find ourselves doing things we really do not enjoy.  There will be sleepless nights.  There will be dirty dishes.  There will be people you would love to not love.  It is a command.
Friends, we do not have this responsibility because we are married to the pastor, we have this duty because we are Christians.  This is how the Lord taught us to treat one another.  That we love one another even unto death. That we love the loveless and even our enemies.
Fifth, we need the Law and we need the Gospel.
Now, I wouldn't be a good Lutheran if my list ended at number four.  Loving our neighbor is difficult, and we fail miserably.  With the Law alone we either become prideful or we despair.   Praise the Lord that He did not leave us with the Law alone, but with the Gospel and His forgiveness and His Holy Spirit!
We will sin.  We will mess up.  We will not be the perfect pastor's wife.  But, we will be forgiven!  We have Christ on our side. His promises are for us. We are not alone! Our Lord is faithful to provide. Thanks be to God that His mercy and grace are sufficient for us.  Remind this to the people in your congregation, that their sins are forgiven. And, on occasion, your husband might need that word of comfort, too.
This list is certainly not complete, but here's to a good start.  Best wishes, dear friends.  May our Lord bless you and keep you in His promises now and always, and bring you great joy in your husband's first call!
With love and prayers,
Keri Wolfmueller
Please follow and like us: