When "Training Up" Ends and Moving Out Begins: Parenting College Aged Children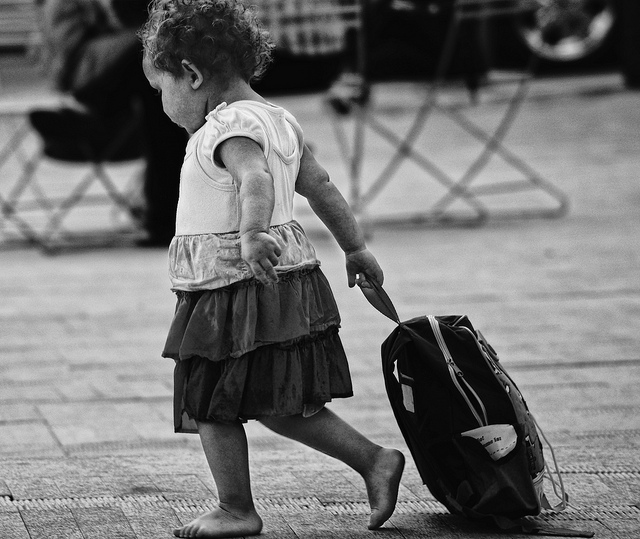 By Pam Thompson
Train up a child in the way he should go;
even when he is old he will not depart from it.

Proverbs 22:6 ESV
It is difficult to discern whether this Proverb is a command, or a comfort. But, for most parents, it is our prayer — our plea. Our children grow up and move out. We spend years worrying about and sweating the small stuff. We agonize over preschool choices and screen time limits. But, we have also spent much time in prayer and teaching of our children.
We teach them the prayers of our faith. We read to them from the Bible. We teach them hymns. We bring them to church (sometimes kicking and screaming). We sit for hours with them memorizing the Small Catechism. We pray for them. Oh, how we pray for them.
And somehow, miraculously, almost instantaneously, they are grown. High school graduation looms in the near future, and our kitchen counters are piled high with college information. Where will he spend the next four years? Close to home? Across the country? In the arms of the church? At a public university? Somehow, all of those little baby and toddler decisions seem even smaller.
So, from a parent who is still navigating these waters of young adults and college and moving out and faith, here are some helps:
College Selection is a Family Decision: Yes, it is ultimately something that your college student will have a lot of say in; however, a college education is a major financial commitment for both student and parents.
Seek Out a New Church Home: Whether your child is attending a Lutheran university, a private college, or a state university, researching a new church family should factor into the process. Seek out the LCMS college ministry close to campus, and include that as part of your campus visit. Encourage your child to consider that place their new church home, not just a temporary or occasional landing place. Encourage them to budget part of their spending money for offerings and other church support. Encourage them to attend some social activities, even if they are uncomfortable, at the beginning of the school year.
Encourage Church Attendance. It is highly likely that your college student will skip one or many weeks of church as they settle in. It is natural to test the waters, so to speak, and desire to make their faith their own. This is often frustrating and disheartening for faithful parents. Do not give up, and do not lose heart. Gently remind and encourage church attendance. Sometimes a simple text, such as, "Don't forget that it is Palm

Sunday

tomorrow

" is all that is needed. Most campus chapels have a later service time to accommodate college students' erratic sleep schedules. Calls to students on Sunday evening with questions about church also are good gentle reminders. As your student begins to make connections with the pastor and other young Lutherans, his attendance will likely become more regular.
Equip Your Child: We sent our son off to college with a nice study bible and the Book of Concord. As new apps are released for smart phones and tablets, offer to gift your children with a devotional app for their smart phone, such as the Pray Now app. This is just as important as sending your child off to school with extra long sheets and loads of laundry detergent.
Pray: Think back to those late teens and early 20s in your life. All of the changes and decisions your child is experiencing can be overwhelming. Do not stop praying for your child. Let him know that you are praying for him. Ask him for specific prayer requests. Remember the faithful prayers of Monica, mother of Augustine, who prayed without ceasing for her son's salvation.
Listen: This time is an incredible parenting transition. I have found during this stage I am now listening a lot more than speaking. Our children need to know they can still come to us with worries, concerns, and yes, even praises.
Surprise: Although our college kids like to talk a big talk about being independent and not needing us, they really do still need us. And, they still like little surprises. . .a bag of favorite candies, a funny picture text, a call just to say hello.
Enjoy this time with your young adult. It is a bittersweet time, but also one that will warm your motherly heart many times over.