What the Grieving Heart Needs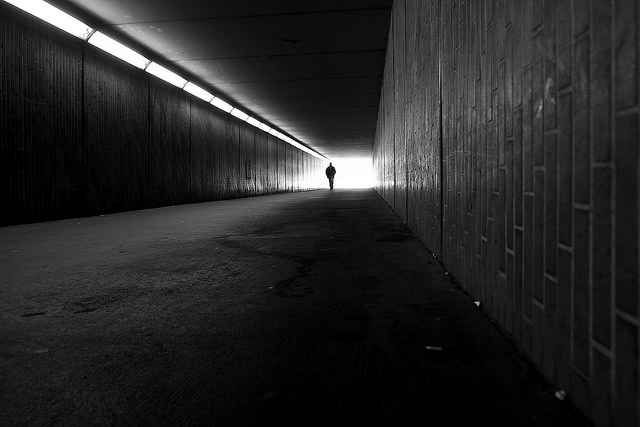 by Vanessa Rasanen
Life is not easy.
The vast majority of us here have it pretty good, and most of our "trials" could likely be chalked up to your average #firstworldproblems, a basic annoyance or irritation, frustration or hurdle. Most of us don't know and cannot fathom a life spent in constant fear, facing real persecution, or feeling true hunger.
Yet, we are not immune to pain and tribulation, and we get no pass from sin, death, suffering and loss. Satan attacks all, from the poorest beggar to the wealthiest of kings. He shows no discrimination or favoritism based on where we live or who we were born to. Our civil, financial or political status in this secular world gives us no pass from his torment or from the consequence of sin.
We will have suffering in this life. We will have days when we will simply want to throw ourselves on the floor, beat our chests and scream to our Lord in frustration and anger, torment and grief.
My God, my God, why have you forsaken me?
Why are you so far from saving me, from the words of my groaning?
O my God, I cry by day, but you do not answer,
and by night, but I find no rest.

Psalm 22:1-2
These are the days when all may seem lost. The world may seem dark, desolate and lonely. It can be in those moments when we may be most tempted to turn in, to shut ourselves up and to block ourselves off from the world. We tell ourselves we need time, we need space, we need to be alone with our grief and our pain. We have no strength to deal with fellowship and small talk, when every fiber of our being simply wants to weep and scream.
But it is there, in the pits of our despair and troubles, when we must not give into this seemingly innocent temptation to stay home, close the shades and tune out the world and the church.
For it is there in the church where our grieving hearts receive what we need most — God, Himself, pouring out His own Blood, serving us His own broken Body, delivering us the sweet and healing forgiveness and comfort of His Word preached and declared for us all.
Yes, we can read His Word in the darkened corner of our home, tucked away from prying eyes and intrusive-but-well-meaning arms. And when this is all we have at our disposal — when getting to the divine service is impossible due to illness or injury or for whatever reason — by all means, sit in that corner and read God's Word, call up your Pastor, request a visit, ask for communion in your home, and do what you need to do.
But know that that corner of solitude can be a tempting trap, becoming all too easy an escape from uncomfortable fellowship. It is masked in Satan's clever trickery to convince us we don't need our pastors, our churches and God's own Divine Service each week. It is there in that corner we can so easily become complacent and comfortable, convincing ourselves we're doing enough and we're fine on our own, that us alone with our Bible is sufficient and good.
Our grieving hearts may need solitude and time. We may need quiet and peace, freedom from the pressure to engage, to socialize. And that's okay. But let us not be conned. Our need for quiet healing does not need to keep us from God's service to us each week. If you are suffering — as I have been lately — with grief and loss, pain and a confusing tangle of emotions with a deep desire to avoid everyone and only interact via tapped out keys and cold screens, know that what your grieving heart needs most now is to hear His Word and receive Him in the Sacrament.
There is no requirement to stay for coffee and cookies. There is no statute saying you must arrive 15 minutes early to chit-chat. There is not even a rule forcing you to sit in your usual seat amidst everyone else. So come at the last minute. Sit in the back, or in the cry room, or in the choir loft or in the narthex where you can still hear and pray, joining in when it's time for the Lord's supper (seriously, there's nothing that says God's Word fails to work if you're on the "wrong" side of the doors). Leave quietly and quickly (maybe letting your pastor know beforehand why you might slip out during announcements or bypass his handshake as you exit). I promise, he will understand, and he will serve you as you need in your grief.
Let us just remember that it's okay for our grief to keep us from the coffee and the small talk, but we cannot let that grief and that need for solitude keep us from receiving God's gracious gift of forgiveness and the true healing and comfort we can only find in His Word, His Son, Christ crucified for us.
For God alone my soul waits in silence;
from him comes my salvation.
He only is my rock and my salvation,
my fortress; I shall not be greatly shaken.

Psalm 62:1-2