So Your Pastor Has a Call….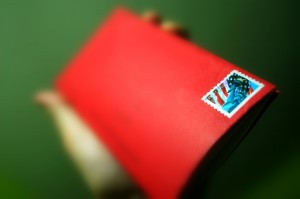 You're sitting in church on Sunday, expecting a regular Sunday service. But the pastor stands up before the service, and says:
"I have received a call to St. Someone's church in Anytown USA. Please keep my family and me in your prayers while I deliberate this Call."
Most of the time, this announcement comes as a surprise. You know pastors move around, but this is your pastor. They can't have him! Why do they want him? Who do they think they are? And wait! What about your friend, the pastor's wife? If he leaves, you not only lose your pastor, but you lose your friend, too!
Before you react, however, take a minute to think about what you're going to say to your pastor's wife. Take a minute and put yourself in her shoes. This Call means she might have to pick up and move her family and her life to somewhere else — leaving everything familiar behind. Maybe she's excited about it, or maybe she doesn't want to leave. You need to be sensitive to this.
Don't know what to say to her? Here's a handy list for you:
DO NOT SAY:
Your husband can go, but you and the kids have to stay here.
She is flattered, but she knows that's not possible.
He better not take that Call.
Or what? Please listen. Your pastor's wife is already stressed. Saying something like this is only going to stress her out more.
What are you going to do?
If she knew, she'd tell you. It's all up to her husband, really. It's his call. Most of the time, calls take a while to process and deliberate. It takes a lot of prayer, possibly over long weeks. Be patient.
You're not going to leave us, are you?
Again, if she knew the answer to that question, you would have heard it from the pastor.
INSTEAD, SAY:
You're all in our prayers.
This is all your pastor and his family need, really. Knowing that they are lifted up in prayer means the world to them.
We love you, and want you to stay, but we know it's God's will if you go.
Chances are, they love you, too. When you've been in a church for a number of years, the members become like family. This is a hard decision, and your support for either decision helps them.
Can I help you with anything during this process?
It's nice to have the offer—and she might need childcare when she and her husband visit the calling congregation. Be supportive of this visit—it's important to the Call process!
Fast forward about a month, and your pastor is up front of church once again. This time, to your dismay, he's announcing that he's accepted the Call. You're terribly disappointed, and you feel like you want to cry. Remember, though, that you need to sit back and think about what you say to the pastor's wife, instead of blurting out the first thing that comes to mind.
DO NOT SAY:
This is NOT helpful, and it's going to make her feel bad. Don't make this into an accusation. Trust that the answer to this call came from A LOT of prayer.
It's not fair. That church is STEALING our pastor.
Again, not helpful. And it's not what the call process is about. God has a plan in everything, and His plan is for your pastor to move on to another congregation.
What are we going to do without you?
This is flattering for her, she likes to know she's loved. But she doesn't have the answer to this question. She's too busy calculating how many boxes it will take to pack up the books in her husband's office.
She's not DYING. Get a grip here. Your friend is moving away, and that's sad. But these days there are so many ways to stay connected, especially online!
INSTEAD, SAY:
We're going to miss you, but we understand why you have to go.
She's going to miss you too!
If you need any help with anything—packing, babysitting, even a break for a cup of coffee, please call me.
She'll probably take you up on that coffee.
Don't stop praying for your friend! She's got a lot to do in a tiny amount of time. She needs your prayers!
Remember, the Call process is hard for everyone—the congregation, the pastor, the pastor's family, and even the calling congregation. Be supportive of your pastor and his family. It will make the process much easier for them. And remember, in it all, God is with you all.
"Be strong and courageous. Do not fear or be in dread of them, for it is the LORD your God who goes with you. He will not leave you or forsake you."

Deuteronomy 31:6 (ESV)
By Esther Burns