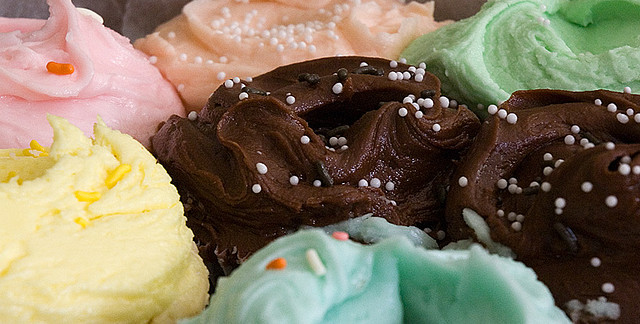 by Holly Scheer
I don't lead a charmed life. Honestly, I don't buy things just because they're pink or sparkly. My favorite color is blue and I'm more likely to be found wearing boots and blue jeans than a dress.
I also don't flock to women's only Bible studies. I don't really think that the Bible has a different Truth for me than it does for a man– there is one core truth that we ALL need. That truth is that Jesus came as a tiny baby, held safe in the arms of his mother, and went willingly to Calvary to conquer Death for all of us.
There's no sugar coating needed on this.
Women love theology. I'm not sure when the misconception started that women dislike the nitty gritty depths of theology, or that the only study they were really capable of devouring was one wrapped up in simplistic words, covered with a bow.
I'm also not here to knock on my sisters who do want something lighter. If you'd rather go to a themed study– please, by all means, go! I do not want to dissuade anyone from increasing their time spent in God's Word. We have Lutheran resources that while not my personal choice are sound and edifying.
Check what you're learning against the Bible. Ask your pastor if it's correct, if you're not sure. Take it back to the Catechism and the Confessions. Truth is truth.
The Bible is for you. It's for me. The Confessions? Also for all of us. We can change the packaging and shift the format, but we can't and shouldn't let the content suffer.
Because in the end it's not about whether you're more likely to pencil church Bible study into your calendar if it has a catchy title or if it's "only" a Book of Concord reading group. It's not about whether or not your fellow coffee drinking, cookie eating, theological buddies are digging into the finer points of Greek or if you'd rather read the Psalms.
That's all window dressing. These are the things that create distances between us when what we really need is to draw closer. We are a family. We are a family, bathed in the blood of our Lord, united by our needs for grace and forgiveness, and held strong with a unified confession louder than our differences.
I don't seek out women's Bible studies, but I love my sisters in Christ. I don't need a study to "meet me where I'm at" because where I'm at, on my own, is pretty awful. What I need — what all of us truly need — is to hear the Good News.
For God so loved the world, that he gave his only Son, that whoever believes in him should not perish but have eternal life. For God did not send his Son into the world to condemn the world, but in order that the world might be saved through him.

John 3:16-17