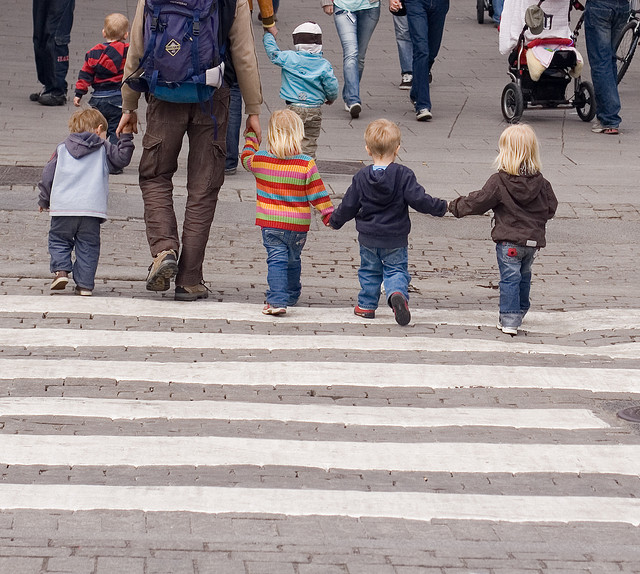 Welcoming Adopted Kids into Our Churches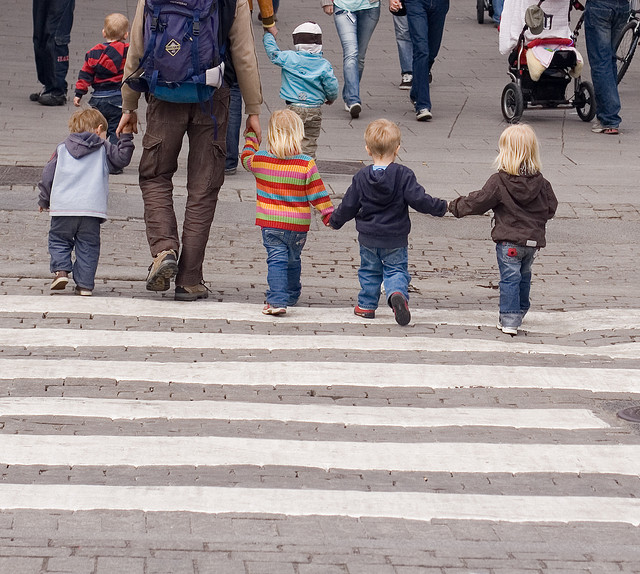 Psalm 127 tells us, "Behold, children are a heritage from the Lord."  Welcoming a new child into our church family is often an exciting and much anticipated event.  While most families are blessed with biological children, other families are created through adoption, or a combination of biological and adopted children.  Unfortunately, there is often confusion about how best to welcome adoptive families into our midst and support them through the adoption process.  With a little thoughtfulness and preparation, however, your congregation can be a source of love, comfort and strength to an adoptive family.
First of all, supporting the adoptive family begins before the child is ever placed in their arms. Every adoptive family experiences some amount of uncertainty or stress during the adoption process.  Prospective adoptive parents adopting from foster care may wonder if they will ever be able to legally adopt the children they are fostering.  In international adoption, long waits between agency updates, bureaucracy, and unfamiliar cultural practices can make it feel like no progress is being made. Those pursuing domestic adoption often need to wait for a birthmother to select them, and the feeling of rejection when months have passed without being matched can be devastating.  Families adopting children with special medical needs may wonder if their child's needs are being met during the wait, and what life will be like for them when they come home.  Listen to their burdens, and let them know that they are in your prayers.
Gushing over the growing forms of pregnant ladies in the congregation and making their prenatal symptoms, birth plans and nursery design the center of conversation can be painful for an adoptive parent who is also expecting a child.  Include those adopting in this pre-arrival excitement.  Ask them about their nursery or bedroom preparations.  Ask if they have received any new pictures of their child recently.  Let them know that you are open to talk to them about any highs or lows they go through as they work to bring their new child home.
The second thing you can do to support an adoptive family in your congregation is to educate yourselves about adoption.  This is especially important for children who don't know what adoption is, and seniors who may have antiquated views of adoption due to personal experiences and racial, cultural or other prejudices learned in the past.  Just as a child with a different skin tone than their parents is going to notice this difference, so are other children in the congregation, especially if your congregation is not especially diverse.  A new child joining a family who is not a baby is also going to raise red flags for some children who may not have ever encountered an adoptive family before.  Letting children know that adoption is another way that God has for creating families is a good start.  There are several adopted people in the Bible to use as examples, including Moses, Esther, and even Jesus himself, who was raised by Joseph.  There are also many children's books available that depict the adoption process and discuss adoptive families.
Thirdly, support them with acts of generosity and kindness.  Should the church throw a shower for the new arrival?  Of course!  First time parents, especially, will need all the gifts and assistance normally shown to a family when a new child joins them.  When an older child or sibling group is being welcomed, parish members may not know what kinds of gifts would be appropriate.  Ask!  Ask what size clothes the new child wears.  Ask what kind of diapers they wear.  Ask what their favorite foods are, and serve them at the shower.  If older children or teens are being welcomed, perhaps gift cards or certificates for experiences to enjoy with their new parents, like to a bowling alley, zoo or museum would be more appropriate.  Gathering members of the congregation together to celebrate the new child in this way is a wonderful way of letting the adoptive family know that you care about them and will be there to support them.
Would you bring a new baby's family a meal after its birth?  Then consider that the adoptive family would also appreciate one.  Parents adopting internationally may have jet lag upon their return, and children adjusting to a new home and family may not sleep through the night for a while, resulting in exhausted parents.  Having parented both biological and adoptive children, I can say from experience that caring for a newly adopted child is just as exhausting if not more so than adjusting to the schedule of a newborn.
Don't be afraid to ask, "How can I help?"  And ask often.  This is the best way to put your care and concern into action.   If there are other children already in the home, consider their needs.  Sharing their parents with a new sibling may be tough on them.  Siblings are rarely prepared for some of the behaviors their new brother or sister may exhibit during the attachment process.  Some extra attention or an outing may be just the thing to remind them how important and special they are, and would give the parents time to focus on attachment with the new child.
Finally, support the new adoptive family spiritually. Help them in any way you can to raise this new child in the faith, giving them whatever tools are necessary to do so.   Keep the family in your prayers.  Support them as their child is baptized, and welcome the new arrival to Sunday School, youth group or confirmation class.  Just as Jesus welcomed the little children, the congregation is implored to open its arms to the little ones who walk through its doors.  As we read in Matthew 18:5, "Whoever receives one little child like this in My name receives Me."  By sharing God's love with adoptive families, your congregation lives out Jesus' admonition to feed His sheep, and will be blessed by all the children welcomed into your church family.
 By Amy Stafford
Photo credit: "Kids at Zebra Crossing" by Mats Lindh licensed under CC BY 2.0.