3 Tips for Resolving Conflict in the Church Family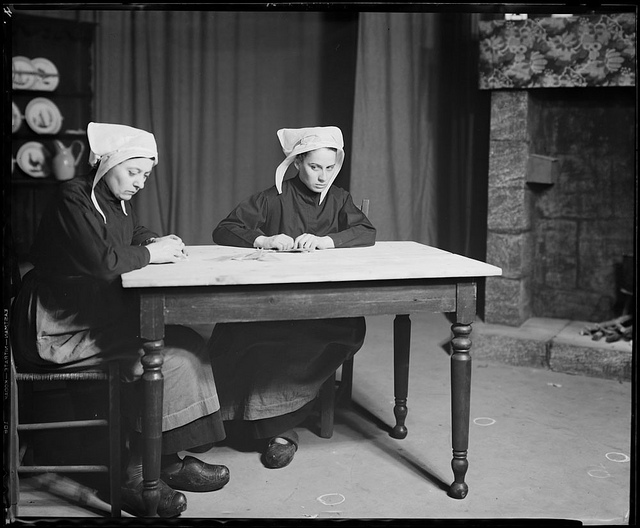 As with any family, our church families may be riddled with tension, drama and hurt-feelings. Whether it's a disagreement over the VBS curriculum, general butting heads in a board meeting, or merely some incompatible personalities within the congregation, conflict may arise. Navigating these situations within the church can be challenging for a multitude of reasons, but these are challenges worth facing for the sake of our neighbors. Here are 3 tips that may help:
1. Pray
Our initial reaction may be to complain and vent, to seek those who understand our hurt feelings and can commiserate. I'm not saying venting is necessarily wrong, as friends can help us see things more objectively and calm us down, but we should be wary of spreading gossip and creating more drama. Instead pray. Pray for reconciliation. Pray for forgiveness for any sin on our part. Pray for a softening of the other person's heart for any bitterness or meanness they are carrying. Pray for God to bless them as our brother or sister in Christ.
It may be one of the hardest steps, but should always be the first one.
2. Talk
Okay, I might have lied. Talking to the other person may be the hardest step. I don't know anyone who enjoys confrontation, but most issues can be resolved with a simple sit-down and honest chat. The key to this is not to corner them, surprise them, or act on impulse. Instead, extend an invitation to meet on neutral ground, perhaps over coffee — everyone likes coffee, right? State your feelings, seek understanding, be firm but loving.
While this step is never easy, there are situations when it may be good to skip to tip number three first.
3. Seek Pastoral Advice
While the pastor's main role is to preach God's Word and deliver the Sacraments, he still serves his parish in other ways. When conflict arises among members, he is a great counsel. I understand the desire not to be like a tattling toddler, but our pastor can help us understand where the other person may be coming from. He can help us determine the right words to use, the best way to approach the conversation, and perhaps act as moderator if needed.
These tips are simple. Obvious, perhaps. No-brainers. Yet drama and hurt-feelings have an obnoxious way of muddying our judgment, making it difficult to see the clear path toward resolution. Conflict may be unavoidable this side of Heaven, even in our church families. We will fail to love each other as commanded — we're sinners, after all. But we are forgiven, and we need not let conflict and sin tear us apart or irreparably damage our relationships as brothers and sisters in Christ.
By Vanessa Rasanen
Photo credit: "Dominion Drama Festival, "Les sœurs Guedonec" with Gabrielle Roy" licensed under CC BY 2.0